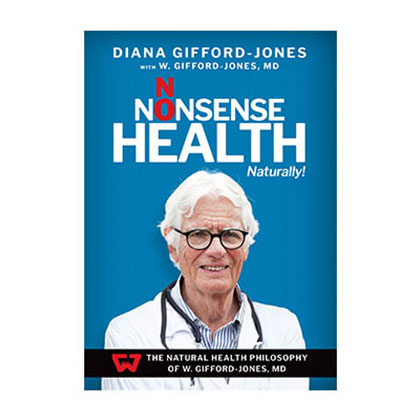 *PROMO* ONLINE ONLY - Book: Dr. Gifford Jones NoNo Nonsense Health - SALE*
W. Gifford-Jones, MD has influenced complementary and alternative medicine like no other. His greatest impact on health care and on progress in considering, safe, effective, and low-cost natural approaches has been through his medical column that reaches millions of readers across North America.  This new book, written from the perspective of his daughter, Diana Gifford-Jones, includes a selection of the best articles by W. Gifford-Jones, MD on topics ranging from natural ways to lower cholesterol to laughter as good medicine.
*For items marked SALE*, additional discounts cannot be applied.